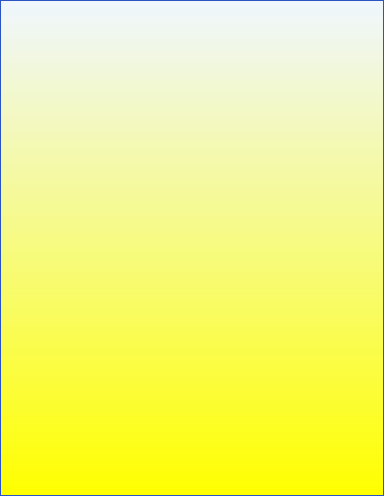 FEBRUARY 2017

Wednesday 8 . . . 1.15pm
Midweek Lunchtime Recital
Clare Pryor (Piano)
"Songs"
Clare Pryor is accomplished as both a pianist and organist. Her program includes a number of Mendelssohn's "Songs Without Words" as well as arrangements of several contemporary songs by Sondheim, Lloyd Webber and Grainger. In 2017 Clare will commence her university studies at the University of Sydney. She has performed at St Jude's on a number of occasions as both a soloist and accompanist to the Berrima Singers. Her performances display freshness and vigour making them exciting and very satisfying.
Admission by donation


Friday 17 . . . 7.00pm
Celebrity Recital
Donna Coleman (Piano)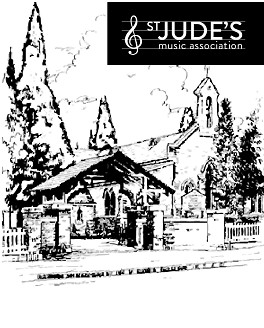 Donna Coleman
pianist
"Spirit, Passion, and the Right Hands"
Peter Cossé, Fono Forum (Berlin, 1990)

Donna Coleman's worldwide recognition encompasses award-winning recordings, major prizes in international competitions, concert tours around the globe and invitations from music schools on four continents for teaching and performance residencies. She is renowned for her interpretations of the music of Charles Ives, with two acclaimed recordings on the Etcetera label, one of which, the "Concord" Sonata (KTC 1079) received France's Diapason d'Or upon release. Her interest in the nineteenth century background for Ives's music evolved into the Rags to Riches series of recordings (ABC Classics) for which Australia's Soundscapes awarded its Editor's Choice to Volume I, A Syncopated Century. Havana to Harlem (Volume II) was released in July 2005. In 2010 OutBach® released Don't Touch Me, the solo piano Danzas Cubanas by Ignacio Cervantes, on www.cdbaby.com/cd/DonnaColeman <http://www.cdbaby.com/cd/DonnaColeman>. The Lost Lady [OutBach® CN002] was released in November 2015 and can be previewed, ordered, and downloaded at www.cdbaby.com/cd/donnacoleman2 <http://www.cdbaby.com/cd/donnacoleman2>. All of Donna Coleman's compact discs are available on iTunes and at amazon.com.

Among her numerous prizes are the Solo Recitalist Fellowship from the United States Information Agency, Second Prize in the first International American Music Competition (John F Kennedy Center, Washington DC), three Rockefeller Foundation grants for touring in the USA, and a Fulbright Senior Scholar Award that funded her first residency in Australia in 1992. The Celestial Railroad Tours featuring her eclectic repertory encompassing Bach to Bill Evans and compositions written yesterday have taken her to twenty-nine of the United States of America, and to Canada, Europe, and Australia for concerts and for master classes and workshops featuring her Dancing with the Piano philosophy of whole-person music making.

The OutBach® project, an initiative dedicated to exploring relationships between the ancient musical traditions of Australia, Western European art music, and the African-inspired styles in the Americas, produced the world-first piano and didgerid00 duo performances, with William Barton, didgeridu artist, premiered in a May 2003 nationwide and Internet-streamed direct broadcast for ABC Classic FM. OutBach® presented the world premiere of the Concerto in D minor for Piano, Didgeridu, and Guitars, originally composed by J.S. Bach, for the Shell-Darwin International Guitar Festival in July 2005, and in July 2007, with Tom E Lewis (The Chant of Jimmy Blacksmith) and his associates in the Djilpin Arts Aboriginal Corporation for their annual Walking With Spirits festival in Beswick NT. In May 2012 she presented the "Musical Keynote" for the 14th Maple Leaf and Eagle Conference of North American Studies at the University of Helsinki, the first time a musical performance had ever been offered in the context of this event, and she was invited back by special invitation of the Director for the 2014 conference.

Born in Philadelphia, Donna has held Associate Professorship positions in three US universities, and for the past last twenty+ years she has nurtured the performance research of the keyboard students in the Victorian College of the Arts and in the Melbourne Conservatorium of Music, University of Melbourne. In collaboration with Distinguished Professor Franco Agostini (Conservatorio "GB Martini," University of Bologna), she produced summer masterclasses for the L'Accademia Pianistica Internazionale "Ferruccio Busoni" in Bologna (San Lázzaro) and Cento, Italy. She regularly travels the world giving concerts, lecture-recitals, masterclasses, workshops, and developing new recording projects for her OutBach® label. Her new venture, The Emerson Trio, dedicated to the music of American composers, makes its formal debut in concert at the Los Angeles County Museum of Art in 2016.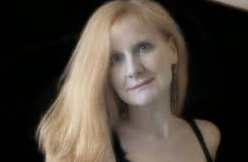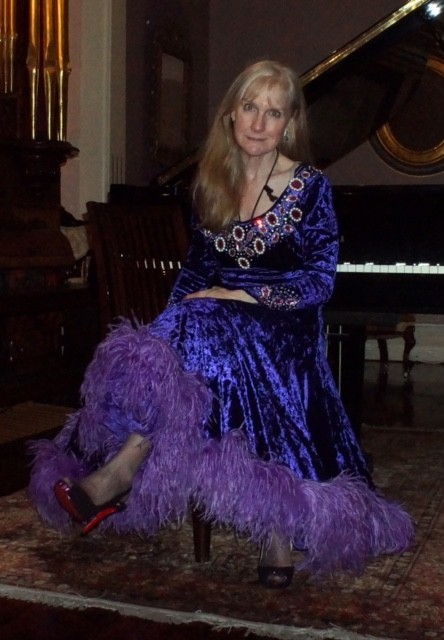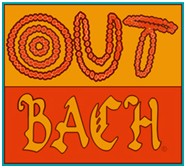 presents:
The Romantic Tradition in Germany and America
American-Australian Pianist Donna Coleman will include St Jude's Church Bowral in her 2017 concert tour of NSW. Dr Coleman's worldwide recognition encompasses award-winning recordings, major prizes in international competitions, fellowships from the United States government (including a Fulbright Senior Scholar Award that sponsored her first Australian tour in 1992), concert tours around the globe, and invitations from music schools on four continents for teaching and performance residencies.

Donna Coleman will perform at St Jude's on Friday 17 February at 7.00pm. Her program, titled "The Romantic Tradition in Germany and America," begins with the music of Johann Sebastian Bach that introduces Ludwig van Beethoven's serene and majestic Sonata in A-flat opus 110, followed by a sampler of music by the USA's "Boston Six" composers: John Knowles Paine, George Whitefield Chadwick (who taught Foote and Parker at Harvard), Arthur Foote, Edward MacDowell, Horatio William Parker, and Amy (Cheney) Beach (aka Mrs. H.H.A. Beach). At Yale University, Parker taught America's greatest composer Charles Edward Ives, many of whose compositions are infused with Ragtime, and the program concludes with rags by Scott Joplin and an example of Ives's take on the evolving Ragtime tradition in the USA.

Admission $35/$25
PROGRAM
Johann Sebastian Bach
1685 Eisenach - 1750 Leipzig
Concerto for Keyboard and Strings in F minor, BWV 1056 (1742),
II Largo, from Cantata Ich steh mit einem Fuß im Grabe, BWV 156 (1729)

Chorale Prelude Ich ruf' zu dir, Herr Jesu Christ, BWV 639 (1714), arr. Ferruccio Busoni (1866-1924)
from the version for solo organ in Das Orgelbüchlein (1713-17)

Ludwig van Beethoven
1770 Bonn - 1727 Vienna
Sonata in A-flat major, opus 110 (1821)
Moderato cantabile molto espressivo
Allegro molto
Adagio ma non troppo - Fuga

John Knowles Paine
1839 Portland ME - 1906 Cambridge MA
Romance, opus 39 (1883)

Arthur Foote
1853 Salem MA - 1937 Boston MA
Silhouettes, opus 73 (1913)
IV Flying Cloud

George Whitefield Chadwick
1854 Lowell MA - 1931 Boston MA
Five Pieces, F. 43 (1905)
Dans le Canot (Barcarolle)

Amy Marcy Cheney [Beach]
1867 Henniker NH - 1944 New York NY
Four Sketches, opus 15 (1892)
III Dreaming - "Tu me parles du fond d'un rêve" - Victor Hugo

Edward MacDowell
1860 New York NY - 1908 New York NY
New England Idyls, opus 62 (1902)
X The Joy Of Autumn

Horatio William Parker
1863 Auburndale MA - 1919 Cedarhurst NY
3 Morceaux Caractéristiques, opus 49 (1899)
I Conte Sérieux

Scott Joplin
1868 Texarkana TX - 1917 New York NY
Maple Leaf Rag (1899)

Charles Edward Ives
1874 Danbury CT - 1954 West Redding CT
Piano Sonata No. 1 (1894-1914)
IVb Allegro (third verse, chorus)

Admission: $35/$25



Wednesday 22 . . . 1.15pm
Midweek Lunchtime Recital
Allan Beavis (Organ)
Program
Cantilena Pastorale . . . Alexandre Guilmant
Sonata No. 5 . . . Alexandre Guilmant
Allegro appassionato; Adagio; Scherzo; Recitativo; Choral et Fugue


Wednesday 22 . . . 5.00pm
Fundraiser Film for BAMF - Empire Cinema
Wide Open Sky


Sunday 26 . . . 3.00pm
Evensong
Canzone Quartet
Founded in 2010, the Canzone Quartet repertoire ranges from Renaissance and Elizabethan madrigals to excerpts from opera, carols and much else besides. They perform in concerts and at private functions throughout the Southern Highlands of NSW. Canzone's soprano is Teresa Bubear, alto Melanie van Til, tenor David Archer and bass David Kelly. At Evensong from the Book of Common Prayer on Sunday 26 February Canzone will sing music by Adrian Batten (c.1590-1637) and Richard Farrant (c.1530-1581).


Fund-raiser Film for
Bowral Autumn Music Festival
Wide Open Sky
Empire Cinema
Wednesday 22 February
5.00pm for 5.30pm
$25 (includes light refreshments)
Wide Open Sky is an uplifting documentary about a children's choir in a remote corner of outback Australia. Out here, footy is king and music education is rare as rain. The children travel far from home to music camp to prepare for a big concert in Coonamble. They have three days to learn a demanding repertoire. Wide Open Sky follows four primary-aged children brave enough to dream big. While the choir means something different to each of them, it matters a great deal to all of them. Moving and funny, the film reminds us why no child, anywhere, should grow up without music.
Bowral Public School Boys' Choir to sing prior to screening.

Tickets available from
Siobhan Barrett-Lennard (0404 553 105)
or the Empire Cinema