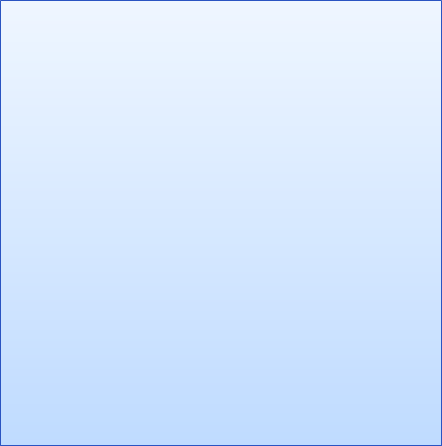 MAY 2019

Wednesday 1 . . . 1.15pm
Midweek Lunchtime Recital
David Franks (Organ)

Program
Three Introductory Voluntaries . . . Arthur Milner (1894 - 1972)
Canzona for Organ . . . Herbert Sumsion (1899 - 1995)
Toccata . . . Geoffrey Bush (1920 - 1998)


Sunday 5 . . . 3.00pm
Evensong & Choral Concert
The Choir of St Andrew's Cathedral
Director: Ross Cobb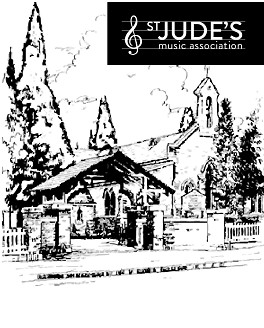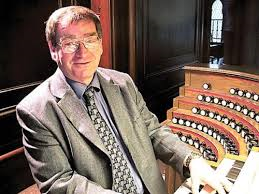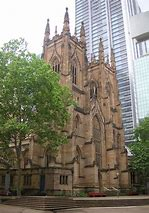 Wednesday 8 . . . 7.30pm
International Organ Recital
Hans U Hielscher (Germany)

Program:
Suite for organ . . . Christopher Tambling (1964-2015)
Intrada; Elegy; Trumpet Tune; Chanson; Processional
Prelude and Fuge in G major . . . Felix Mendelssohn Bartholdy (1809-1847)
Toccata in D minor . . . Gordon B. Nevin (1892-1943)
Intermezzo . . . Théodore Salomé (1834-1896)
El dia de fiesta . . . Noel Goemanne (1926-2010)
Variations on an old Dutch folksong . . . Cor Kee (1900-1997)

Hans U. Hielscher has been organist at the Marktkirche in Wiesbaden (Lutheran Cathedral of Nassau), Germany, since 1979. His studies were at the Detmold State Academy of Music and in Paris/Rouen, France. He also studied carillon at The Nederlandse Beiaardschool in Amersfoort, The Netherlands. Hans has presented more than 3.500 organ recitals around the globe, his concert tours have taken him to all European countries, the United States (68 U.S. tours), Bahamas, Israel, Iceland, South Africa, Australia, New Zealand, Japan, Hong Kong, Singapore and Bangkok. He has been featured on radio and TV broadcasts, 22 CD recordings on the Motette, Wergo, IFO, Lade labels and is the author of the books "Alexandre Guilmant - Life and Work", "Famous Organs in the U.S.A.", "The Organ of Wiesbaden Marktkirche". He is a published composer of some 50 works for organ. Hans has been honored by the French government in Paris for his worldwide engagement in French organ music and nominated "Chevalier de l'Ordre des Arts et des Lettres" in 1985.

Admission: $30/$25


Wednesday 15 . . . 1.15pm
Midweek Lunchtime Recital
Allan Beavis (Organ)

Program:
Prelude and Fugue in A minor . . . J S Bach
Minuetto . . . Eugene Gigout
Gothic Suite . . . Leon Boellmann
Introduction-Chorale, Menuet Gothique, Priere, Toccata


Saturday 18 . . . 7.30pm
Recital
The Allegri Singers (Bathurst)
Director William Moxey

Allegri Singers of Bathurst promise an exhilarating experience, continuing the choir's 40 years of performances, with their first ever visit to the Southern Highlands.

St. Jude's Church, Bowral, will be the venue at 7.30pm on Saturday, 18th May.

Under the inspiring musical direction of William Moxey, and accompanied by the excellent Ian Bates on piano, the choir will present a varied programme, guaranteed to stir the emotions.

Classical choral works from composers Haydn, Fauré, Bruckner, Saint Saëns and Vaughan Williams will sit alongside items from the choir's lighter repertoire, and some solo items. The concert will begin with a surprise 'a capella' arrangement of a well-know Rossini overture!

Concert commences at 7.30pm. Refreshments available at interval.
Concert concludes 9.30pm.
Tickets: $30 / $25 concession.
Available from trybooking.com Destination Southern Highlands, Mittagong, or cash at the door.


Sunday 19 . . . 3.00pm
Evensong
The Cathedral Singers

Sunday 26 . . . 3.00pm
Evensong
The Mater Chorale

The Mater Chorale was formed on 2005 to sing for the Centenary Celebrations of The Mater Misericordiae Hospital in North Sydney. It is currently directed by the Rev. Michael Deasey OAM, former Cathedral Organist at St Andrew's Cathedral Sydney and Precentor of All Saints' Cathedral Bathurst. The Chorale will sing in Litchfield and Winchester Cathedrals in England in August this year.

All welcome


Wednesday 29 . . . 1.15pm
Midweek Lunchtime Recital
Andrew Blanch and Ariel Nurhadi (guitar)
"Alchemy: Guitar duets from around the world."

Andrew and Ariel have been playing as a guitar duo since 2014. They have been described as "two stunning young guitarists…virtuosic" (Sydney Arts Guide) and have been praised for their "dazzling guitar playing" (ArtsHub). Their performances have taken them around Australia and New Zealand. In 2018, the duo performed at the Glebe Music Festival and the Newcastle Music Festival with acclaimed soprano Deborah Humble, played a live set on FINE Music FM and toured New Zealand before embarking on their current tour of Australia.
This year they opened the 2019 Melbourne Guitar Festival in March.
Their current duo project entitled 'Alchemy', is named after the very first piece they learnt together, by the late great Australian guitarist and composer Phillip Houghton. Alchemy is something of a 'world- tour', featuring some of the finest music written/arranged for guitar duet, with masterpieces from France, Spain, Brazil, Argentina, USA, and Australia. The duo is scheduled to record the program later this year for national release.

The world-famous St Andrew's Cathedral Choir of boys and men have been singing in Australia's Oldest Cathedral, Sydney for almost 200 years. They are singing in St Jude's Bowral on Sunday 5 May at 3.00pm
Following the traditional service of Evensong from the Book of Common Prayer at which they will sing settings of the Magnificat, the Nunc Dimittis and an Anthem, the choir will sing a short recital of sacred music. The Cathedral's Director of Music is Ross Cobb

All welcome