JULY 2018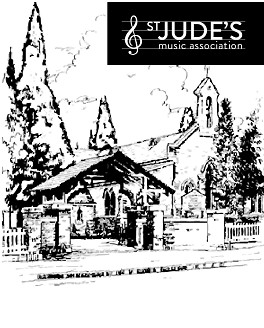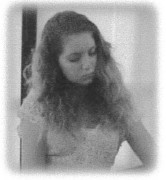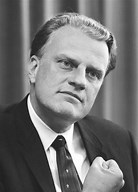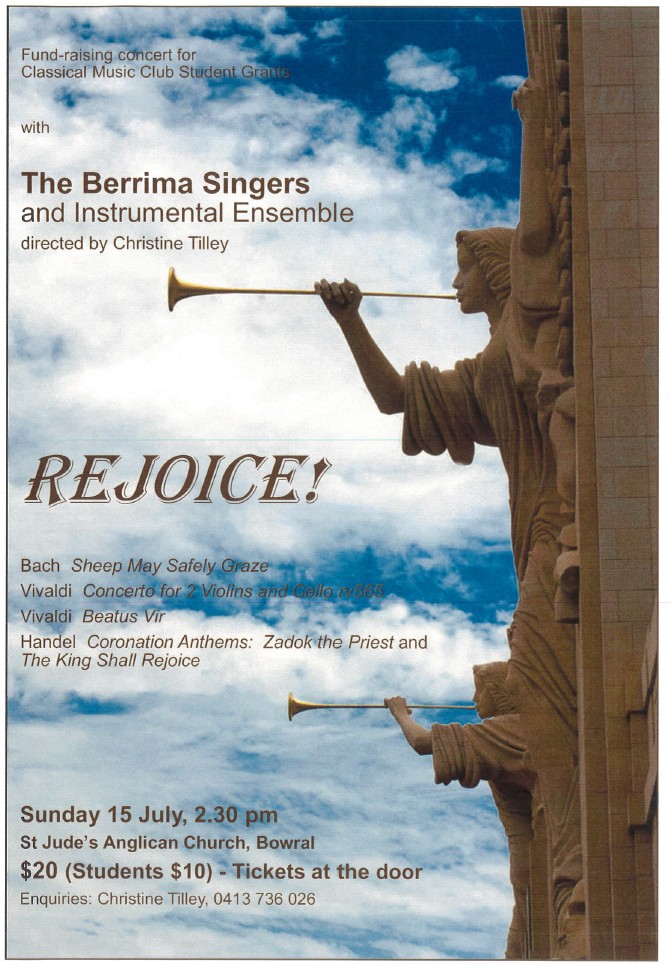 Wednesday 4 . . . 1.15pm
Midweek Lunchtime Recital

Talented young musician Cedar-Rose Newman will present a piano recital at the Midweek Lunchtime Recital in St Jude's Church Bowral on Wednesday 4 July commencing at 1.15pm. Cedar gives recitals and other performances on both piano and violin. She is currently preparing for her diploma performance on piano and is studying violin in New York with Russian violinist, conductor and composer Albert Markov. Her recital includes works by Bach, Beethoven Brahms and others.

Admission by donation.

Sunday 8 . . . 3.00pm
Hymn Festival

This year's Hymn Festival in St Jude's Church Bowral on Sunday 8 July at 3.00pm is titled "In Memoriam Billy Graham '59" in honour of the American Evangelist who died earlier this year. It features hymns used in the various Billy Graham Crusades in Sydney with a focus on the 1959 Crusade. Among the hymns will be "The Old Rugged Cross", "When the Roll is Called up Yonder", "Just as I am" and "How Great Thou Art".

All welcome.

Sunday 15 . . . 2.30pm
Classical Music Club Concert
Admission: TBA

The Classical Music Club presents a concert in St Jude's Church Bowral on Sunday 15 July at 2.30pm to raise funds for grants to local music students. The program features Two Handel anthems: "The King Shall Rejoice" and "Zadok the Priest", Vivaldi's "Concerto for Two Violins and Cello" and "Beatus Vir" by the same composer. Soprano Imogen Elvis will perform Bach's "Sheep May Safely Graze".
Soloists in the concerto are Kate Malone and Emily Sinden violins and Cameron Zingel cello. The Berrima Singers and the Orchestra are conducted by Christine Tilley.

Admission: Adults $20/Students $10


Wednesday 18 . . . 1.15pm
Midweek Lunchtime Recital
Benjamin McKenzie (Organ)

Program:
Suite du Premier Ton from Livre d'Orgue . . . Louis-Nicolas Clérambault (1676-1749)
Prelude, Fugue and Variation, Op. 18 No. 3 . . . César Franck (1822-1890)
Le jardin suspendu . . . Jehan Alain (1911-1940)
Carillon from 24 Pièces en style libre, Op. 31 . . . Louis Vierne (1870-1937)

Benjamin McKenzie has loved music all his life and he started formal music lessons at 6 years of age. He was awarded the AMusA with distinction in piano in 2011 and is a prize winner at several Eisteddfods and music festivals.
Benjamin commenced formal organ lessons in 2009 with Dr Allan Beavis, and in 2017 he graduated from a Bachelor of Music Studies degree at the Sydney Conservatorium of Music, studying organ under Philip Swanton. Benjamin has performed in several organ recitals, and has been a featured guest performer with the L'Estro Armonico string orchestra. He enjoys liturgical music and served as the organ scholar at St Stephen's Uniting Church, Sydney from August 2015 - January 2017. He was appointed Organist at Frensham School, Mittagong in 2018 and has also been associated with churches in Campbelltown and Picton.
In 2017, Benjamin commenced postgraduate studies music therapy at Western Sydney University.

Admission by donation