NOVEMBER 2017

Wednesday 1 . . . 1.15pm
Midweek Lunchtime Recital
Ann Carr-Boyd & Debbie Angus (Duo-piano)
Program:
Sunrise in a Dry Land . . . Joanne Burrows
Smokey tells all . . . Ann Carr-Boyd
Ninjak . . . John D'Arcy
Sombrero Galaxy . . . Ann Carr-Boyd
Moonacres Farm . . . Ann Carr-Boyd
Rumba for Two . . . Ann Carr-Boyd
Old Mandemar Road . . . Ann Carr-Boyd
Jazzy Two Mood . . . Joanne Burrows
A Little Blue Music . . . Joanne Burrows.

Saturday 4 . . . 5.00pm
Selby & Friends
Admission: see Selby & Friends website

Wednesday 8 . . . 1.15pm
Midweek Lunchtime Recital
Kjell Goyer (Guitar)

In a program titled "Four Centuries of Music on lute, classical and flamenco guitar", Kjell will play music from Renaissance to present day featuring his own arrangements and compositions. Music by Dowland, Bach, Sor, Granados, Goyer and flamenco.
Admission by donation.

Friday 10 . . . 7.30pm
Sponsors Organ Recital
Daniel Dries (Organ)
The Rev. Dr Daniel Dries is Rector of Christ Church St Laurence.
Daniel Dries was born in Sydney in 1971. He completed a Master of Music degree at the University of Newcastle in 1995, majoring in organ performance. His teachers included Professor Michael Dudman and Anthony Jennings. He has also attained Associate Diplomas in organ performance from the Royal College of Organists and the Royal College of Music in London (ARCO & ARCM). Daniel also holds Licentiate diplomas from Trinity College of Music, London and the Australian Music Examinations Board (LTCL & LMusA).

Daniel has given many recitals at venues in Australia, the United Kingdom and the United States of America. From 2000 to 2005 Daniel was Organist and Director of Music at St. Stephen's Uniting Church, Macquarie Street, Sydney. From 2001 to 2005 Daniel was also Head of Music at SCEGGS Darlinghurst. From 2002 to 2004 Daniel conducted the annual massed-choir performance of Handel's Messiah at the Sydney Town Hall, involving 500 singers and musicians. In July 2005 Daniel completed a Doctor of Creative Arts degree from the University of Wollongong. This research project focussed on the French Symphonic organ tradition, with a particular emphasis on the life and work of Marcel Dupré.

In 2006 Daniel completed a Bachelor of Theology degree at Charles Sturt University. He was ordained a priest in the Anglican Diocese of Newcastle, where he served in parishes including Christ Church Cathedral, Newcastle and All Saints', Belmont. Daniel was inducted as the eleventh Rector of Christ Church St Laurence in January 2013.

Program:
Chacone . . . L Couperin (1626-1661)
Nun komm, der Heiden Heiland (BWV 659) . . . J S Bach (1685-1750)
Toccata & Fugue in D Minor (BWV 565) . . . J S Bach (1685-1750)
Elegy . . . C H Parry (1848-1918)
Sonata IV in Bb Major (Opus 65) . . . F Mendelssohn (1809-1847)
i Allegro com brio; ii Andante religioso; iii Allegretto; iv Allegro maestoso e vivace
Pastorale . . . C Franck (1822-90)
Pièce Héroïque . . . C Franck (1822-90)
Cantilena in G . . . A Foote (1853-1937)
Festive Trumpet Tune . . . D German (1954- )
From Esquisses byzantines: dix pièces pour grand-orgue . . . H Mulet (1868-1967)
i Noël ; ii Tu es petra

Admission by donation.


Sunday 12 . . . 3.00pm
Evening Prayer with Leon Boellmann
Allan Beavis (Organ)
The traditional service of
Evening Prayer from the Book of Common Prayer
interspersed with music by the French Romantic organist and composer Leon Boellmann.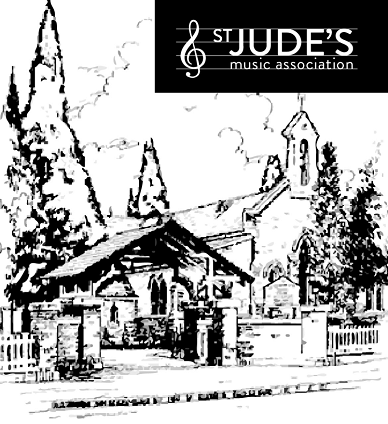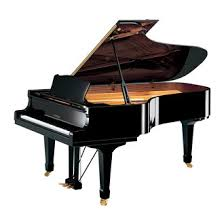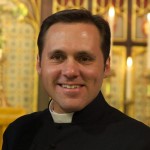 Daniel Dries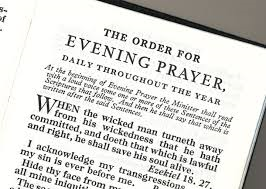 Wednesday 15 . . . 1.15pm
Midweek Lunchtime Recital
Oxley College Ensembles
The Oxley String Ensemble, under the direction of Mrs Alison Bunyan, plays a wide repertoire of music from classical favourites to film soundtracks and popular music arrangements. Our concert program will also be augmented by the inclusion of several solo items showcasing several of our talented senior instrumentalists.


Friday 24 . . . 10.30am
M&L Concert
The Highlands Sinfonia
Admission $20 (concert) $25 (concert & lunch)
Program:
Overture to the Magic Flute . . . W A Mozart
Piano Concerto No. 23 . . . W A Mozart
Soloist: Lisa Kawai
Symphony No.5 (Reformation) . . . Felix Mendelssohn

Wednesday 29 . . . 1.15pm
Midweek Lunchtime Recital
James Harris (Piano)